D-TEX(BEJING) NONWOVENS CO, LTD.
Focus on R&D and manufacturing of spun lace nonwovens, since 2007
Home - About Us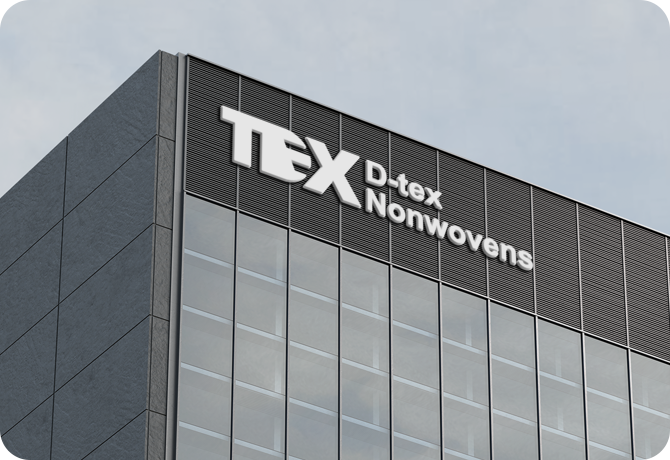 Company Profile
Welcome to D-TEX Nonwovens company, we focus on researching, developing and manufacturing of spun lace nonwoven, since 2007.

We specialized on a broad range of wood pulp spun lace nonwoven material, 100% biodegradable spun lace material, Flushable material for wet wipes,100% PP meltblown fabric. And we supply OEM/ODM service for customers.

One of the key factors to the success of D-TEX NONWOVENS is focusing on new material research and development. We are able to tailor the material composition according to our know-how. 

D-TEX NONWOVENS is one of the few companies worldwide that have mastered liquid pulp jet and entangle with fibers. 

Liquid wood pulp mix thoroughly, jet and entangle with fibers, like polyester, viscose and lyocell etc. In view of the proprietary liquid pulp technology, our woodpulp spunlace nonwoven fabric is more entangled and not easy to peel off.

 

Our materials maintain the most perfect composition, 55% wood pulp, 45% polyester and 70% wood pulp 30% polypropylene. No chemical adhesives are used.

widely used in various industrial fields.

On this basis, we can provide different dyeing and embossing schemes according to customer requirements.



Development History
2020year
This year, saw a major investment in new production lines. 
The line for wood pulp spunlace non-woven fabrics with a width of 320cm has been built. 
The carding and laying equipment imported from Italy can provide a full range of parallel lapping or cross lapping products.
2020
2017
2013
2012
2010
2009
2007
If you are interested in us
you can contact us immediately